Bayside Art Trail Part Two
So we are now back on the Bayside Art Trail but today I want to look at sculpture and I want to celebrate the beach box as shown in the Hero Image in a painting by Deborah Broughton.
I'm going to start by looking at the permanent collections of Bayside City Council that adorn the shoreline, each exemplifying our love of the beach and what lies beyond.  First, and my favourite is The Swimmer created in the 1950s by Jeffrey Wilkinson, cast in bronze in 1999 and now can be found at Hampton Beach. A Ballarat boy, Wilkinson made his home at Black Rock.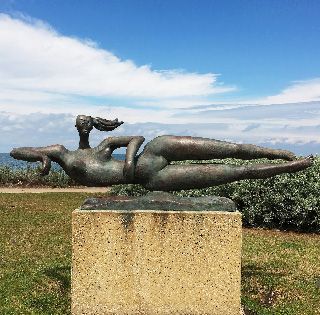 You can read more about Wilkinson on this site:
https://www.daao.org.au/bio/jeffery-wilkinson/biography/ but you will meet him again because he was one of our war artists which we will be discussing very soon.
And then we have Windhover by Lenton Parr, a friend of Jeffery Wilkinson. Lenton Parr described his abstract ribbon-like steel sculptures that he created in the latter part of his career as three-dimensional calligraphy and in the case of Windhover representing cloud, wind and waves. The sculpture is located on the Sandringham foreshore near to where Parr lived.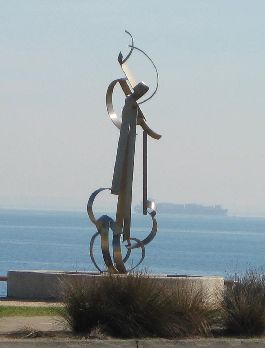 Read more about Lenton Parr here. Importantly he was the Founding Director of the Victorian Collage of the Arts, 1972. He was also instrumental in the formation of the California Institute of the Arts.
https://art150.unimelb.edu.au/articles/lenton-parr-and-the-birth-of-the-victorian-college-of-the-arts
Beacon is made of carved black marble quarried from Buchan, Gippsland and was commissioned by the Bayside City Council. The Melbourne based artist Faustas Sadauskas works in natural materials such as indigenous timbers and marble and works using traditional methods.  Sadauskas has included an inscription (in Lithuanian) of a verse sung by those who sailed to Australia seeking freedom following Russian occupation of their homeland following World War 2.  Translated it reads: Faustas Sadauskas created Beacon two thousand (and) four years.  Let the Blowing Wind Who Taketh the Ship Away Take Me Away.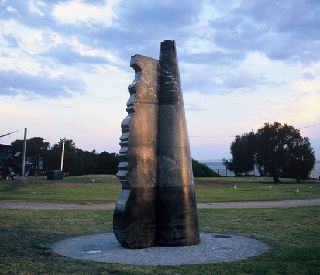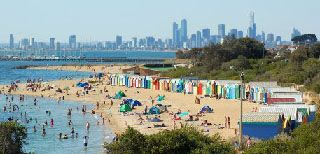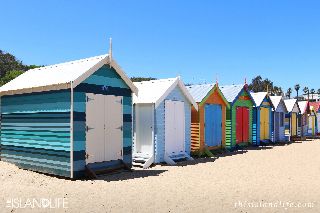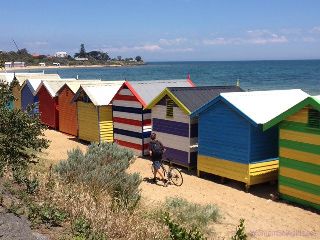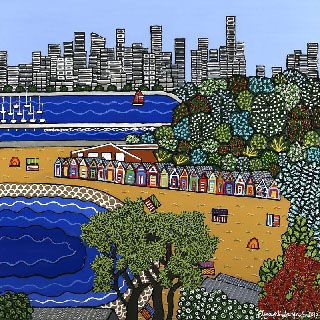 Our Bayside Trail would not be complete without viewing a few paintings by Clarice Beckett (1887-1934), paintings that illustrate a different perception of our foreshore. I find her misty, pensive paintings enchanting as shown in Boatshed Beaumaris.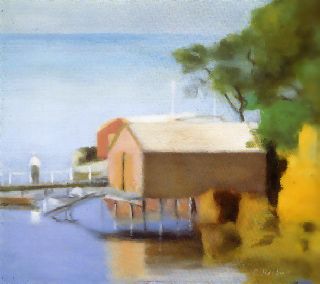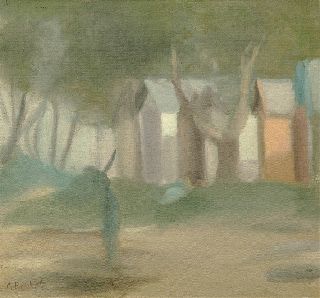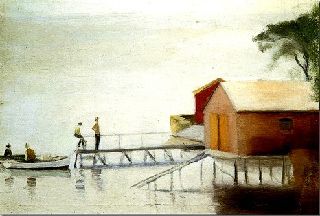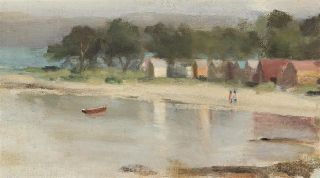 Clarice, born in Casterton, Victoria but living most of her life in Beaumaris, apparently carried her painting materials about in a mobile cart she had made. Her preferences were for the diffuse light of early morning, delicately restrained sunsets, dusk, misty days, lights glowing in the fog.The way Beckett worked was both unusual and inspired.  She never reworked her paintings and rarely did she sign her own canvases. Owing to a swift and compulsive style her output was subsequently plentiful, with many boards painted on both sides and often with another canvas stuck on top of the first or second painting. (Bayside Trail App)