Awe Inspiring Antarctica - Part Two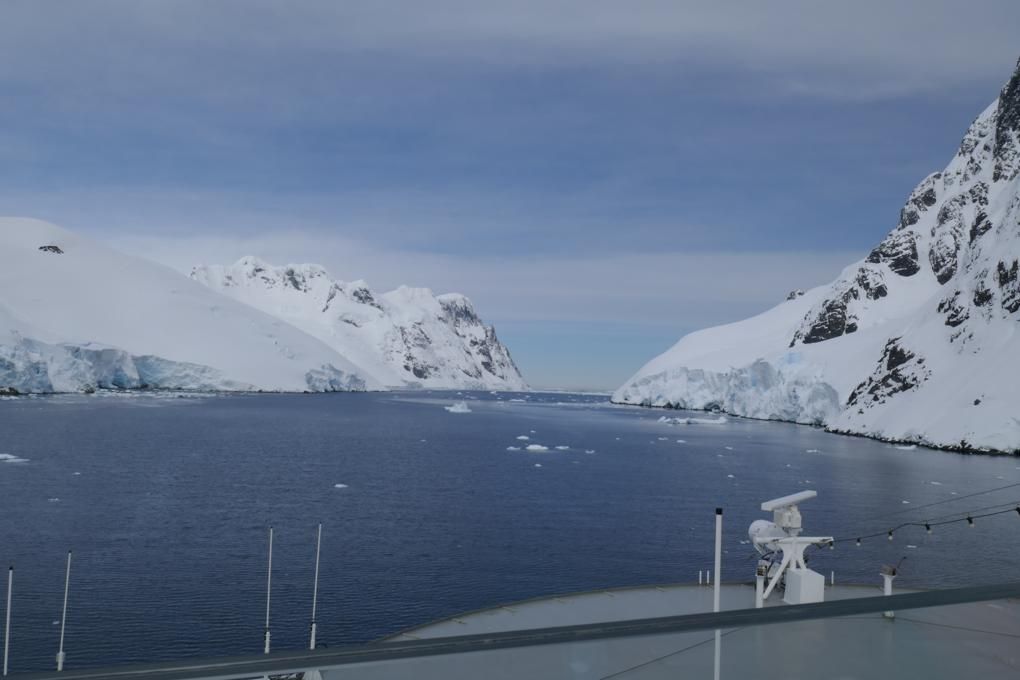 Following on from the previous post on Antarctica – click here if you missed it.
We enjoyed a magical day cruising through the Lemaire passage, the ship inched forward through the 1km wide channel, with steep sloped mountains crowded on each side. Mostly blue skies, no wind, sea ice glistened on the flat and glassy water offering some good reflections. It was so quiet we could hear cracks as the ice cliffs shifted infinitesimally.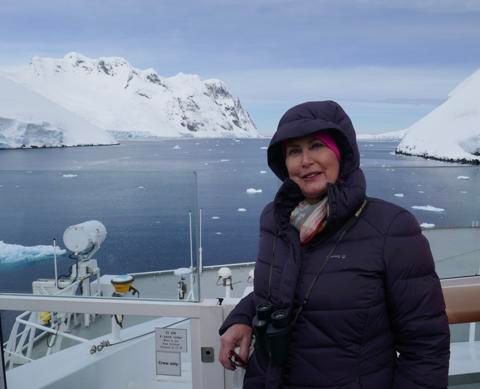 Later we floated through sea ice, cruising in zodiacs, large icebergs towering overhead, some were sheer sculptural wonderments.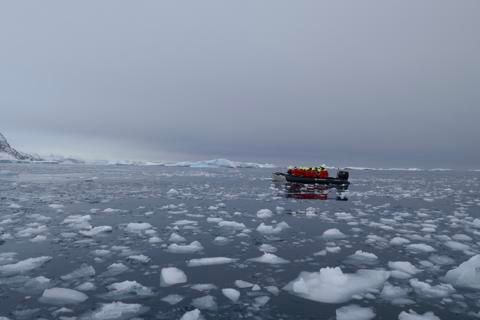 The final highlight was a landing - mounting ice stairs cut out by the expedition team to view Gentoo penguin rookeries. Once again we were entertained by their antics spotting some penguins already sitting on eggs.
Penguins form highways to get to and from the water. They are cheeky as our footsteps form an excellent path for them which they take over when we leave - the crew need to set out a new route next time.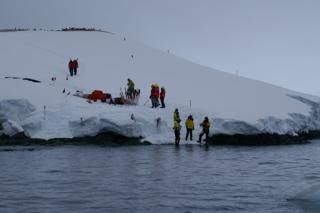 Weather conditions can change in an instant so getting on shore or cruising around is never guaranteed. Every day is weather dependent and locations are chosen based on where landings are possible. The wind often picks up quickly and snow can blow sideways.
We gained a new respect for those intrepid explorers who set out to discover this incredible continent.
The Heroic Age of Exploration of the poles began at the end of the 19th century, and ended after WWI. Antarctica became the focus of international efforts that resulted in intensive scientific and geographical discoveries by no less than 17 major expeditions launched from ten countries. Roald Amundsen from Norway was the first to raise a flag at the South Pole on 14 December, 1911, to the chagrin of British explorer Robert Falcon Scott who arrived 33 days later.
To this day Antarctica is an adventurer's paradise, the innumerable islands and bays, all named after an explorer or scientist, most of whom we've never heard of. There are currently 70 permanent research stations scattered across the continent of Antarctica, representing 29 countries.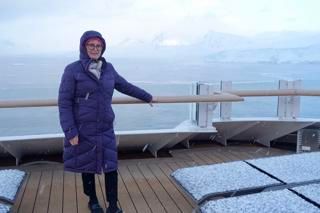 Our last few days in Antarctica filled us with awe - extremes of snow, ice and wind - flurries of snow blew sideways and on occasion going up; winds reaching gusts of 100kms, the ice mountains merged with the sky.
The following 4 min video, attempts to capture the magic and awe of Antarctica. Images and film clips are mostly my own, supplemented by a few from the professional Hurtigruten photographers on board our ship.
Hurtigruten's slogan is awake your inner explorer and we've certainly awakened ours on this incredible journey.
Credits
All images are my own unless otherwise noted