The monthly mailbags continue to be very popular and recently The Keeper sent an email saying:
Hi EinC
Remember when you could get a little white bag of mixed lollies, full of surprises and there was something for everyone? That is how I found today's mailbag!
Love your work Kx
On the top of the mailbag for this month is an item from Willie Takatosi Cox who has just produced a new video which is part two of "How I made Black Adam from paper". Willie's work is very different to what we usually showcase on the blog and you will be amazed at his skill.
Follow this link to check back to our previous post on the paper creations by Willie Takatosi Cox.
From Koushiki Maity in Kolkata, West Bengal, India we have a very interesting double portrait created using pastels. I like the composition and the use of the mystery attached to the composition. Who is this couple? A very interesting image and bold use of a limited palette.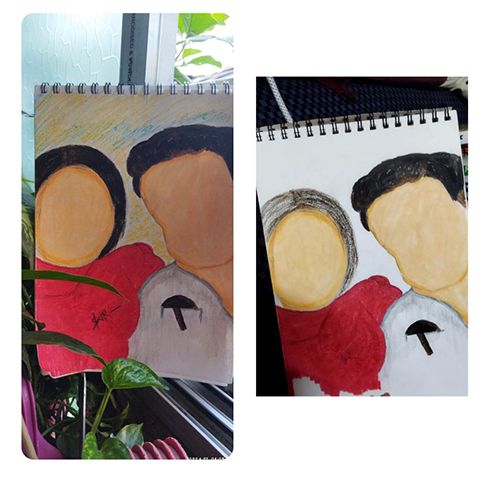 Soumya Kundu also in Kolkata has created a portrait of Bollywood movie star Rocky Bhai -the main character in KGF1 & KGF2. Rocky's real name is Naveen Kumar Gowda aka superstar Yash. 1 A great portrait with strong emotions dominating.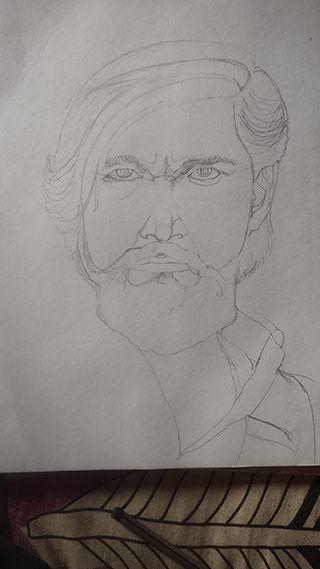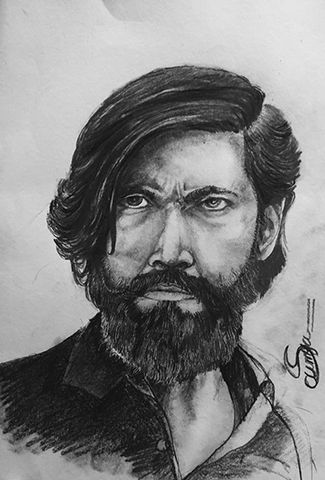 We have a wonderful group of followers in our Facebook Chatroom and this past month has seen many new members - we welcome them all to the AnArt4Life blog. Below is a very interesting work (by one of our newest members) created in oils on canvas by Mary Haddad in Lebanon. The image is embracing and we look forward to seeing more works by Mary.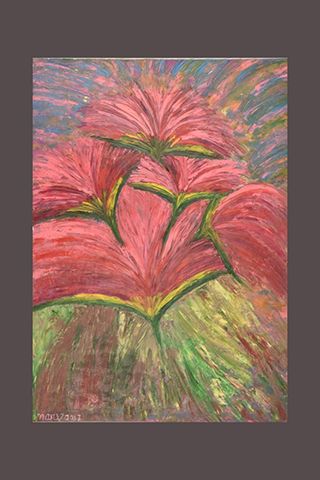 And now we have an evocative and startling painting by Gloria Fu Keh in Singapore. Take time to study the composition and work on your own interpretation of a very interesting image.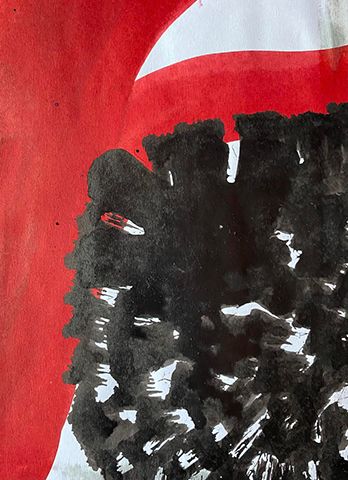 I had to choose this delightful image of the joyful cat Tomoko Kawono who has reached out to us to put a smile on our faces.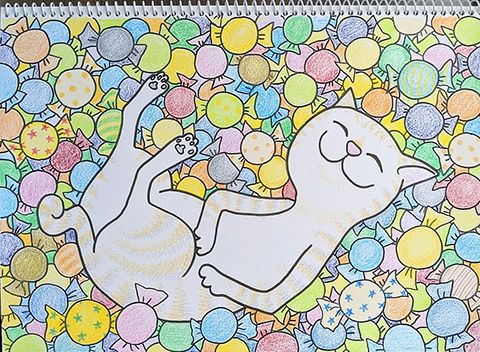 And from Monica in Tanzania this remarkable image of some Stone Art.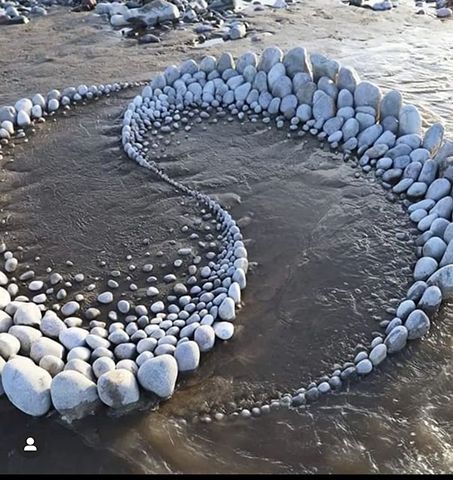 I believe this is a sculpture by Welshman Jon Foreman and you can check out his site by Clicking Here.
As Monica has pointed out to me, these rock sculptures have so much to offer and link back to the earliest of times when rocks and rock faces were used to create works of art and to tell visual stories. More coming up on this fascinating topic.
While Jane was wandering around the city of Melbourne in late June, a sign mentioning an art work inside St Pauls Cathedral caught her eye. Over to Jane:
What a WOW moment to see GAIA - a giant globe of the Earth, suspended above the central aisle and slowly rotating.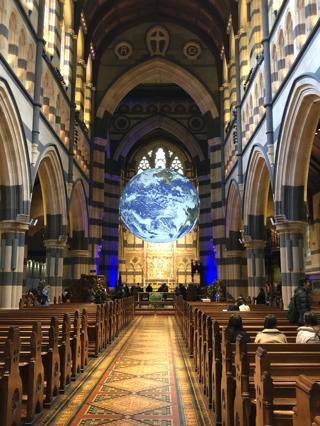 Measuring 7 metres in diameter GAIA features 120 dpi detailed NASA imagery of the earth's surface. The artwork provides the opportunity to see our planet on this scale floating in three dimensions.
The installation creates a sense of the OverviewEffect, first described by author Frank White in 1987. Common features of the experience for astronauts are a feeling of awe for the planet that a profound understanding of the interconnection of all life and a renewed sense of responsibility for taking care of the environment; particularly poignant in light of the COVID-19 pandemic.
The artwork is 1.8 million times smaller than the real earth with each centimetre of the internally lit sculpture describing 18 km of the earth's surface. If we stood 211 m away from the art work we would be able to see the earth as it appears from the moon.
Unlike the moon which we have been gazing out for millennia, the first time humankind got to see the earth in its entirety as a blue marble floating in space was in 1972 with NASA's Apollo 17 mission. At this moment our perception and understanding of our planet changed forever. Hanging in the black emptiness of space the earth seems isolated a precious and fragile island. From a distance the earth is just a pale blue dot.
Details of GAIA are described on the accompanying storyboard.
1. 365reporter.com