We thought you had seen enough images of posties for the moment to welcome in our monthly mailbag and so I decided to find a beautiful stamp to represent the old way we used to communicate around the world. In fact there are a few of us who still use stamps occasionally!
This stamp from Norway was voted the most beautiful stamp in the world in 2019. The image of the Snowy Owl was designed by Viggo Ree.1
Viggo Ree (born in 1950 in Nordre Osen in Åmot municipality in Østerdalen) is a Norwegian visual artist, author and biologist . Ree is an active nature conservationist and is engaged as an information consultant in the Association Our Predators (FVR). As a draftsman, painter and graphic artist, he is especially known for his motifs of mammals and birds in Norwegian nature. Viggo Ree has also illustrated and published several books, including field manuals on birds.2
Here is another Norwegian stamp designed by Viggo Ree.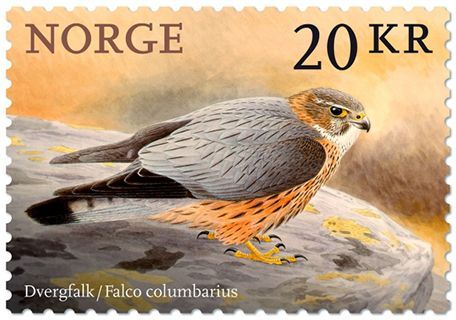 Our Mailbag today is so chockablock full with an amazing selection of items that we are going to have to divide this over two days.
I promise that you will be kept entertained and informed for hours!
When I opened the MailBag this morning right on the top was a new subscriber!! Welcome to PG in New York - we are delighted to have you join us on this journey through the galleries and studios of art works, examining the humanmade and natural world - here, there and everywhere!
We start today with something reminiscent, in the light of the current world epidemic. Australian readers will be familiar with the work of May Gibbs, particularly her "Gumnut babies". She was an Australian artist, cartoonist, columnist and newspaper and book illustrator, born in 1877 and died in 1969. Her prolific work lives on today, in prints, fabrics, books etc, and is an iconic favourite with all ages. We mention her in today's Mailbag, as one of her pictures is particularly topical when so many of us around the world are wearing masks. May lived through the similarly testing times of the Spanish flu of 1918 and 1919, so we hope you enjoy this educational poster produced for the Health Department in 1919!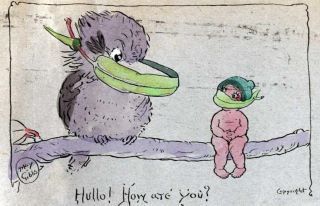 If you would like to learn more about the artistic and philanthropic life of May Gibbs, click on this bookmark below. I also strongly recommend that you do this, even just for the restful background of the sounds of birds of the Australian bush, which accompanies the web page. It is delightful!
Next, Trevor in Canberra has sent in this link to the new law courts in my home town of Bendigo in Central Victoria. Check out the new look.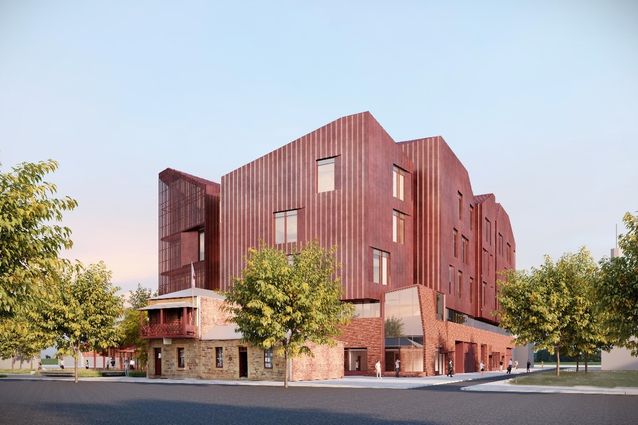 Trevor has also recommended we watch the video from the National Gallery of Australia on Australian artist Ben Quilty.
Follow this link to watch Quilty: Painting the Shadows.
The video is an hour long but is well worth watching one evening when the TV programs are not to your liking!
And now to South Australia where our subscriber John Wylie has let me know that local Port Elliot (Fleurieu Peninsula) artist Paul Whitehead has just taken out First Prize for a Watercolour Portrait at the Signal Point Art Exhibition – Goolwa South Australia.
Below is the winning painting by Paul Whitehead titled The Organic Man.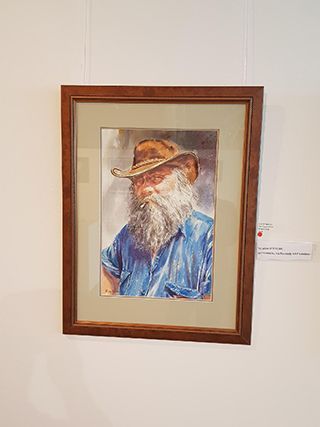 For those of you who are on Facebook here is a link to Paul Whitehead's page.
To conclude today a very special farewell to the Last Qantas 747 Flight sent in by John Pickup, OAM. The 747 passenger jet graced Australian and world skies for over 50 years, but has now been replaced by bigger, more fuel efficient jets.
John has also sent in the link for the HARS Aviation Museum August Newsletter which has an item on the Farewell Qantas 747.
More from our mailbag will be shown tomorrow.
Credit
tnp.no
en.wikipedia.org
ringeriksavisa.no
Creator: May Gibbs and the Department of Health, Central Office, 1919.
Reproduced by The National Australian Archives, with permission from the joint copyright holders – The Northcott Society and the Spastic Centre. CP567/1, Box 4