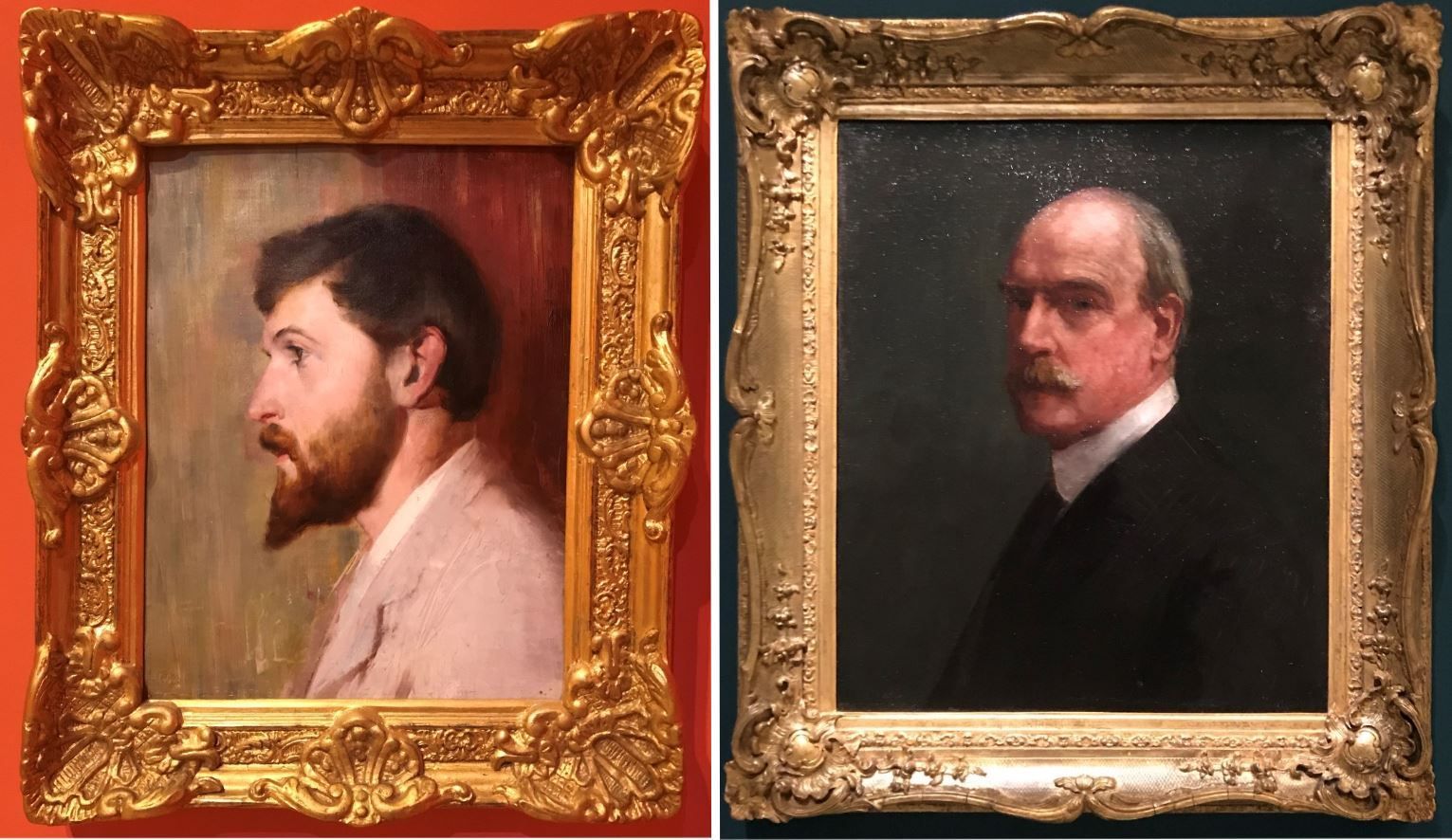 While in Sydney last month I had the pleasure of visiting a retrospective of Arthur Streeton's works at the Art Gallery of NSW.
I learned that this was the first Streeton retrospective in 25 years representing more than 150 works from 42 public and private collections, some not exhibited for more than a century.
Arthur Streeton was born at Mount Duneed, Victoria, on April 8, 1867. He showed an early aptitude for sketching and, moving to Melbourne, became a lithographer's apprentice. While still in his teens he began studying at the National Gallery School.
This Australian landscape painter was a leading member of the Heidelberg school (the Australian version of Impressionism), which included Frederick McCubbin and Tom Roberts.2
The 3 min video below provides a good summary of his life and painting style.
Tom Roberts returned from Europe to Melbourne in 1885, the impressionist principles he brought back inspired a group of young artists, which became the Heidelberg school (named from the locale of the group's principal painting camp, overlooking the River Yarra, near Melbourne). Streeton joined the group in 1886 and was deeply influenced by impressionism. But he saw the need to stress high-key tonal values in order to translate into paint "the blue of the Australian skies and the clear transparency of Australian distances," and he struck out on a new course.
His artistic skill matured quickly, and Golden Summer and Still Glides the Stream (both 1888) were among his most notable paintings. 3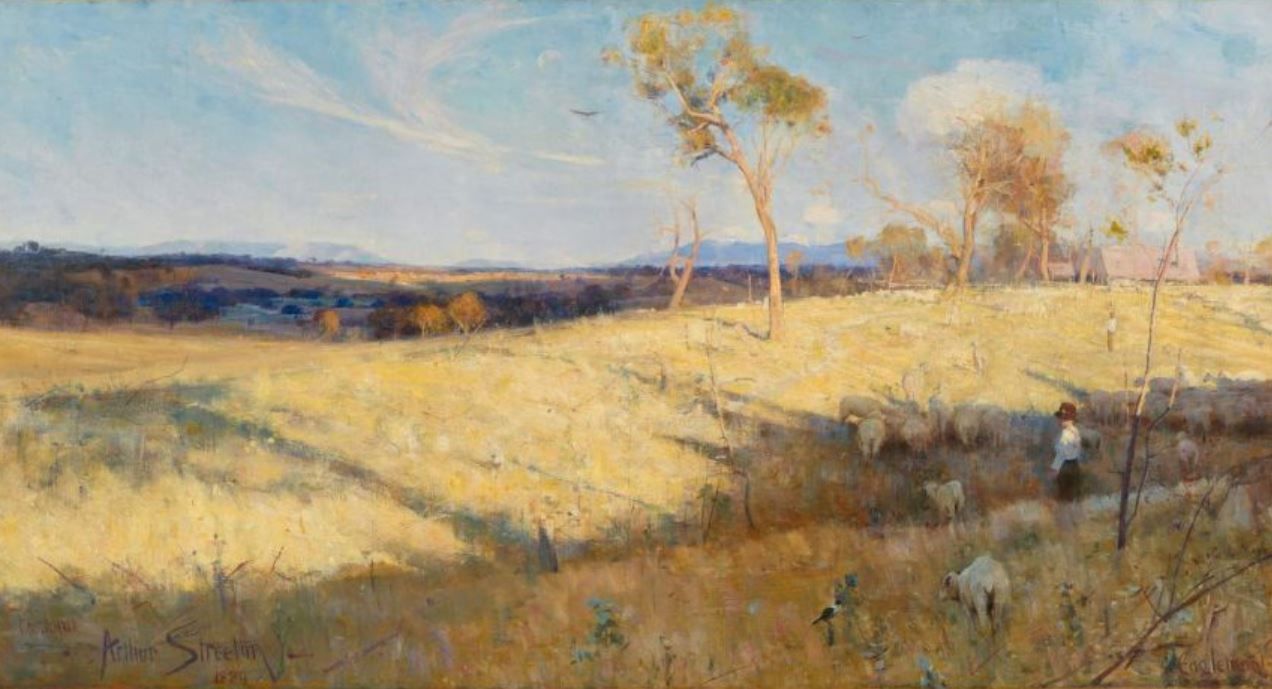 In 1889 Streeton was a key contributor, with Roberts, McCubbin, Conder and others, to The 9 by 5 impression exhibition in Melbourne, which consisted of impressions of bush and city life rapidly painted on cigar box lids. Scorned by conservative critics, this groundbreaking show reinforced the group's claim that they were creating a new type of art in Australia. 3
To Streeton's delight the proceeds enabled him to pursue his career. Two examples from the The 9 by 5 impression exhibition are below.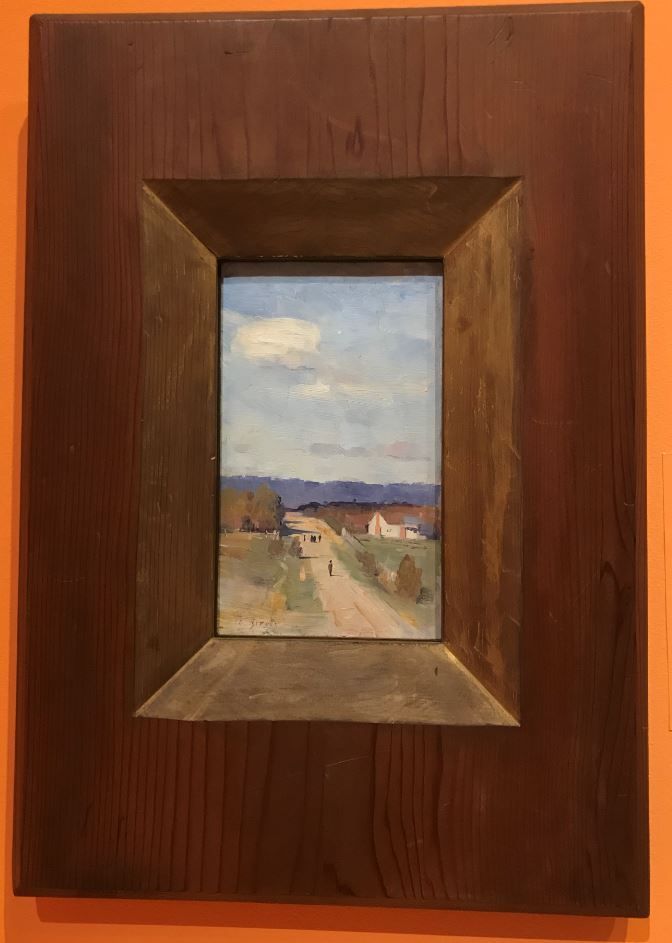 And here are a few of my favourites from the exhibition, featuring Australian landscapes.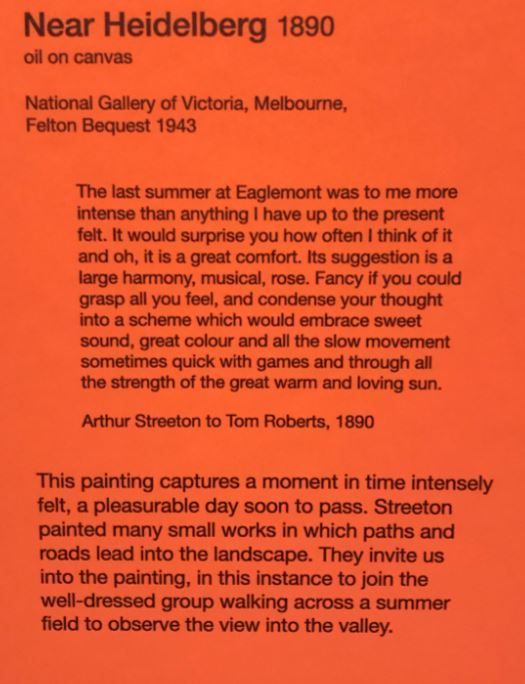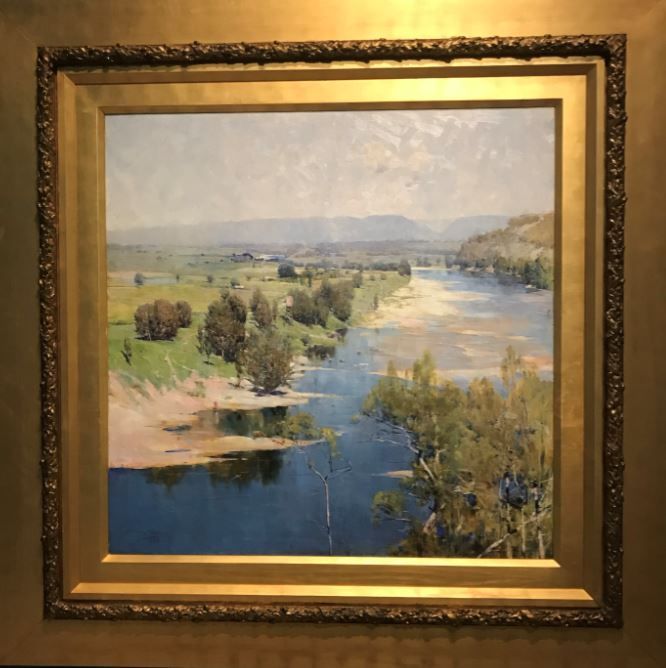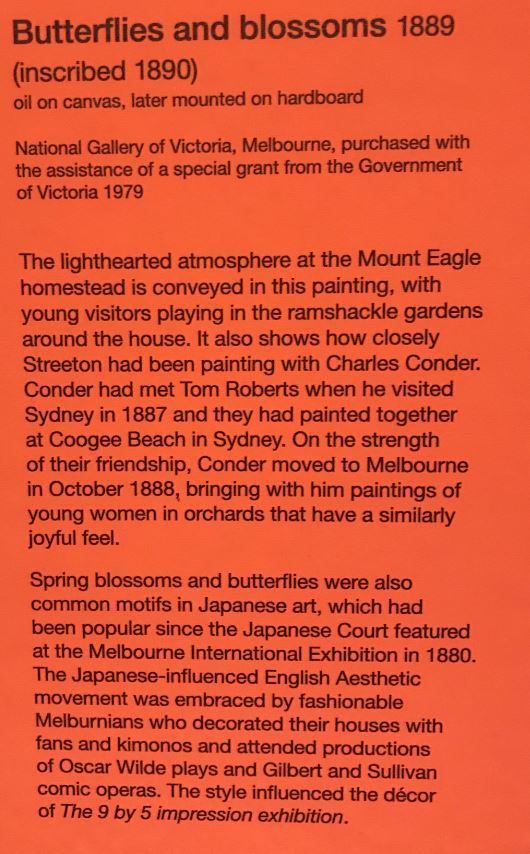 By the end of 1896 Streeton was regarded as one of Australia's leading landscape painters, no longer an impressionist outlier he was embraced as a colourist and imitated by other artists.
While his paintings were still occasionally described as French in style, Streeton rejected this when interviewed in November 1896 claiming that his work is purely and absolutely Australian not only as regards colour but in idea and expression.
Despite strongly identifying as an Australian artist Streeton joined the exodus of his talented peers to the art centres of Europe. He departed Sydney in January 1897 travelling to London via Cairo and Naples. 3
Streeton was fascinated with Egypt and spent his honeymoon in Venice. Join me tomorrow to view some of the paintings he completed in these fabulous places.
Credits
1 My own photos taken at the Exhibition - Art Gallery of NSW
2 biography.yourdictionary.com
3 Art Gallery of New South Wales
4 National Gallery Of Australia