Art, jigsaws and a social conscience!
Today we meet Bob Williams, a man who lives in Perth, Western Australia, and recently started a business making high quality wooden jigsaw puzzles, called Mr Bob Puzzles.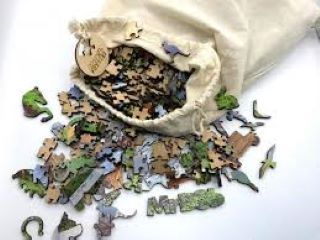 So?? A jigsaw is a jigsaw, right? Not that remarkable, you may say. But there are a number of unique factors about Mr. Bob Puzzles.
For those of you who are on Facebook, you can watch a short video here which explains how the business came to be.
In essence, Bob explains that he got involved in digital art about 10 years ago, and a gallery in New York saw his work and liked it, and asked him to exhibit for them. A friend suggested that Bob's art would make good jigsaw puzzles, so Bob started to investigate that. Within a very short time, a large corporation placed an order for 53,000 puzzles for Christmas gifts for their staff, and the rest is history! Mr. Bob Puzzles is now the largest jigsaw manufacturer in Australia!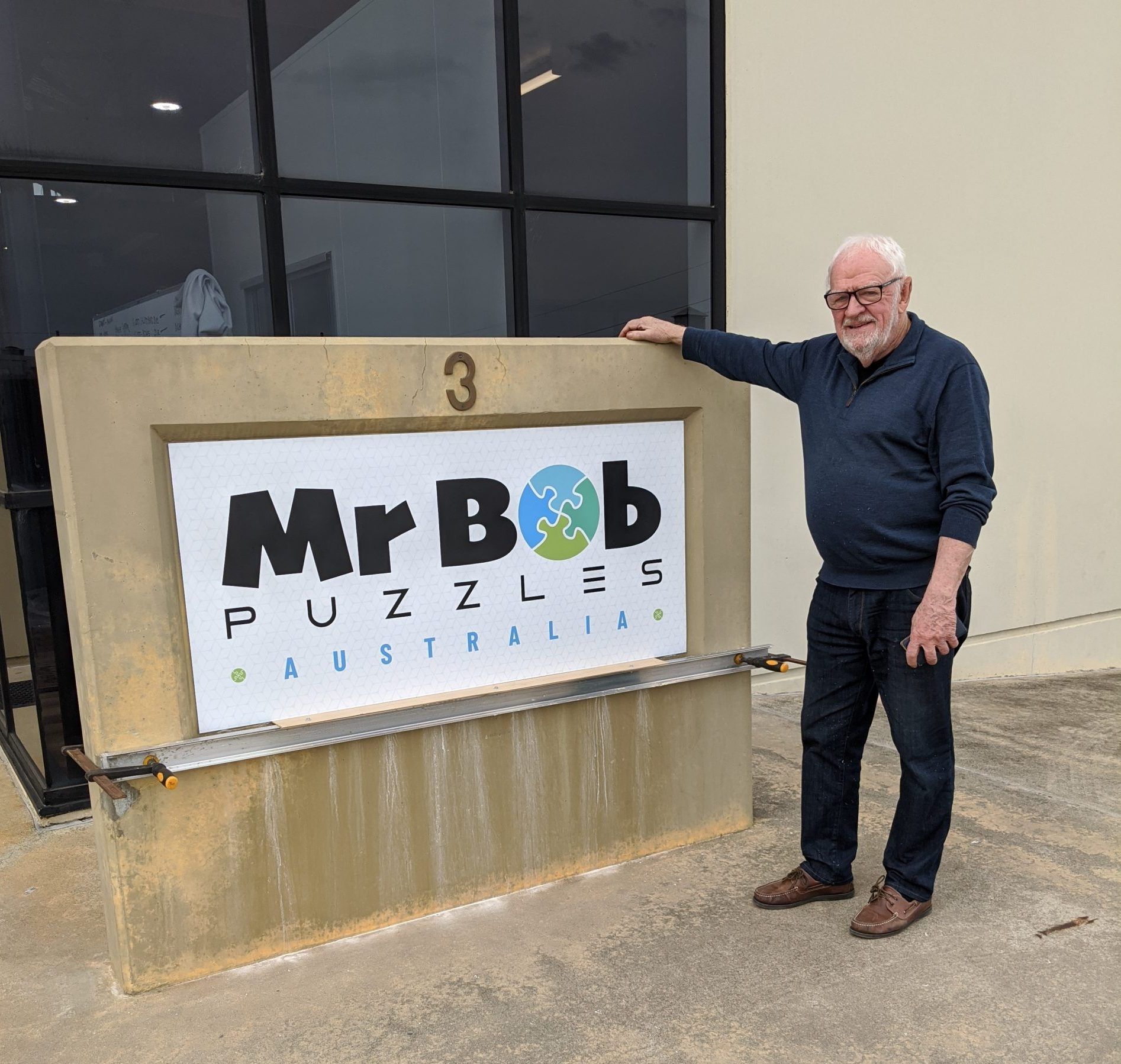 But apart from their high quality, Mr. Bob Puzzles are unique because:
The business supports a number of West Australian artists by using their designs for their jigsaws, which promotes the artists and increases the range of puzzles available. You can see the work of the different artists if you click here.

The puzzles are Australian made by hand by in house designers. The wooden block is laser cut then checked and broken up by hand, and packaged with love.

As part of the process, an infusion of 100% pure Australian flora essential oils is added to the puzzle pieces by hand. This has health benefits by aiding in reducing stress, promoting relaxation, increasing happiness and improving concentration.

The company has a strong desire to give back and support others. They provide work experience and jobs to young people living with intellectual and developmental disabilities, via the Activ foundation.

They also support women in packaging and warehousing industry. They provide jobs for approximately 20 women who lovingly hand pack each puzzle.

They are also a corporate partner of The National Breast Cancer Foundation.
Mr Bob Puzzles are strong believers in the scientifically proven health benefits of jigsaw puzzling. They believe that assembling one of their wooden jigsaw puzzles is a workout for your brain - exercising both right and left lobes. Your cognitive function increases as both sides work together! 1 and the unique floral aromas whilst you do it makes it a truly mindful experience!
Bob firmly believes that whilst no business is easy, if your fundamentals are right, you will get there in the end, and achieve great things. 1 They must be doing something right, because after only a very short time, they are now ready to take on the world!
We wish them every success!
You can look at some of the puzzle designs available by clicking the bookmark below.
Footnotes
With thanks to Bob Williams, Mr. Bob Puzzles, Facebook.