Arnold Genthe: Recording Destruction & Beauty
The photograph you saw in yesterday's blog of the group of writers chatting on the beach at Carmel-by-the-Sea was taken by Arnold Genthe (1869–1942) a German-born American photographer who was a member of the artist community in Carmel. Here is a very early image of Genthe in his bungalow in Carmel.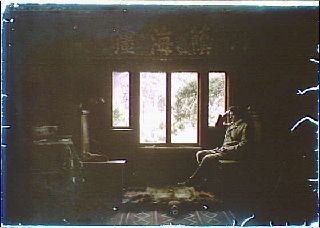 And here is one of Arnold Genthe's images of Carmel-by-the-Sea taken around 1907.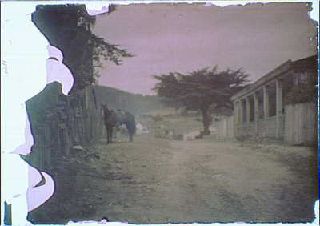 One of the biggest spikes in Carmel's populous stemmed from San Francisco's 1906 earthquake. The devastating earthquake forced many San Franciscans out of their nearly destroyed Bay Area city. Most of these people happened to be artist types and sought refuge in the Monterey Peninsula and the cabins and other shelters in Carmel-by-the-Sea, which would lead to Carmel's deepening artistic culture.3
As mentioned yesterday, some of Carmel's earliest residents included world-renowned poets and authors like Jack London, George Sterling, and Robinson Jeffers and I have just read that they lived in tents in Carmel's undeveloped woods.3
From time to time in the AnArt4Life blog we like to examine the role artists play in communities that have suffered great loss through natural disasters.
Even though he lost his studio in the disaster Arnold Genthe photographed the aftermath of the earthquake that destroyed 80% of San Francisco and killed thousands of people. His images are a horrifying but significant reminder of the destruction. His most famous photo is Looking Down Sacramento Street, San Francisco, April 18, 1906.
Looking Down Sacramento Street, San Francisco, April 18, 1906 by Arnold Genthe (4)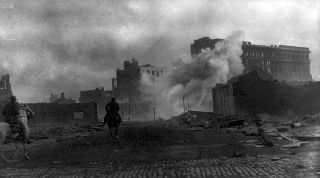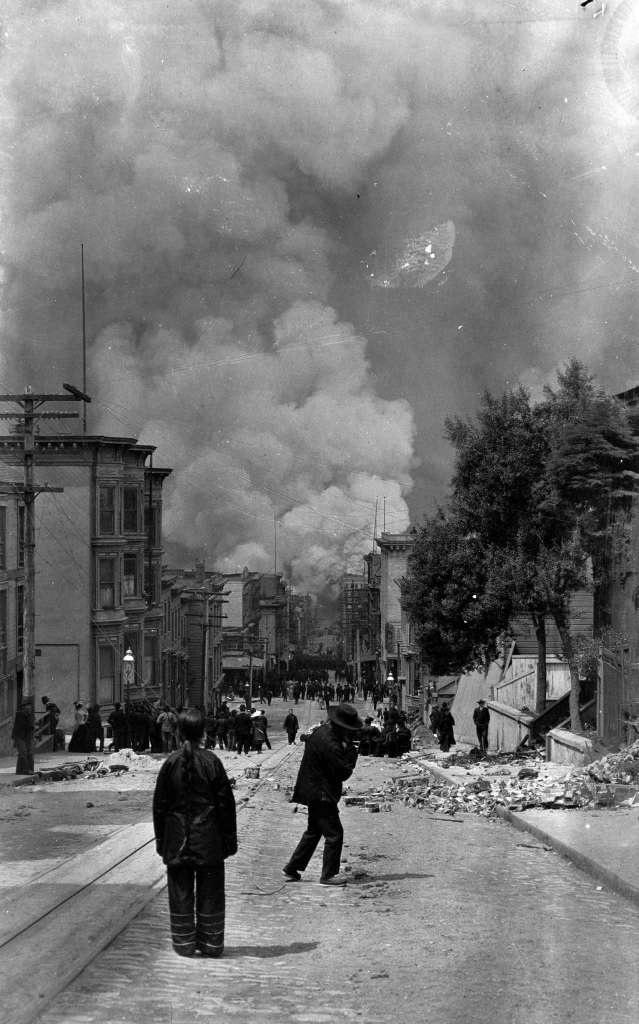 Arnold Genthe was born in Berlin, Prussia, to Louise Zober and Hermann Genthe, a professor of Latin and Greek at the Graues Kloster (Grey Monastery) in Berlin. Genthe followed in his father's footsteps, becoming a classically trained scholar; he received a doctorate in philology in 1894 from the University of Jena, where he knew artist Adolf Menzel, his mother's cousin. After emigrating to San Francisco in 1895 to work as a tutor for the son of Baron and Baroness J. Henrich von Schroeder, he taught himself photography. He was intrigued by the Chinese section of the city and photographed its inhabitants, from children to drug addicts.4
For those of you interested in the technical side of photography I have learnt from my reading that Genthe worked with a small hand-held camera fitted with a Zeiss lens and created what is defined as a soft-focus pictorialist style.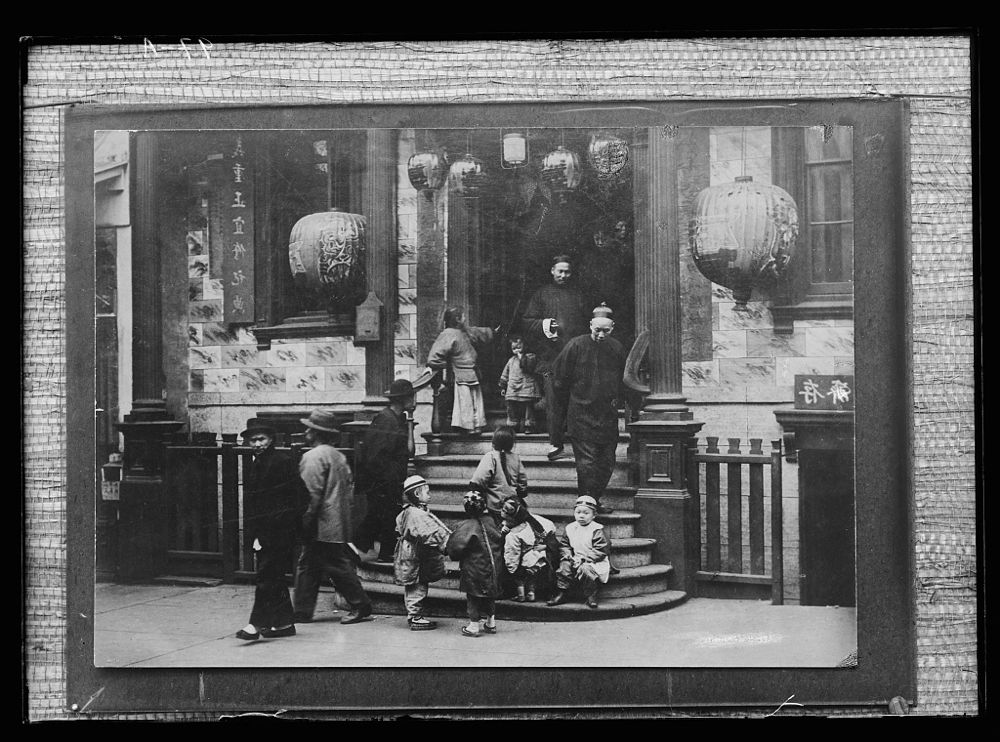 Due to his subjects' possible fear of his camera or their reluctance to have pictures taken, Genthe sometimes hid his camera. He also sometimes removed evidence of Western culture from these pictures, cropping or erasing as needed. About 200 of his Chinatown pictures survive, and these comprise the only known photographic depictions of the area before the 1906 earthquake.4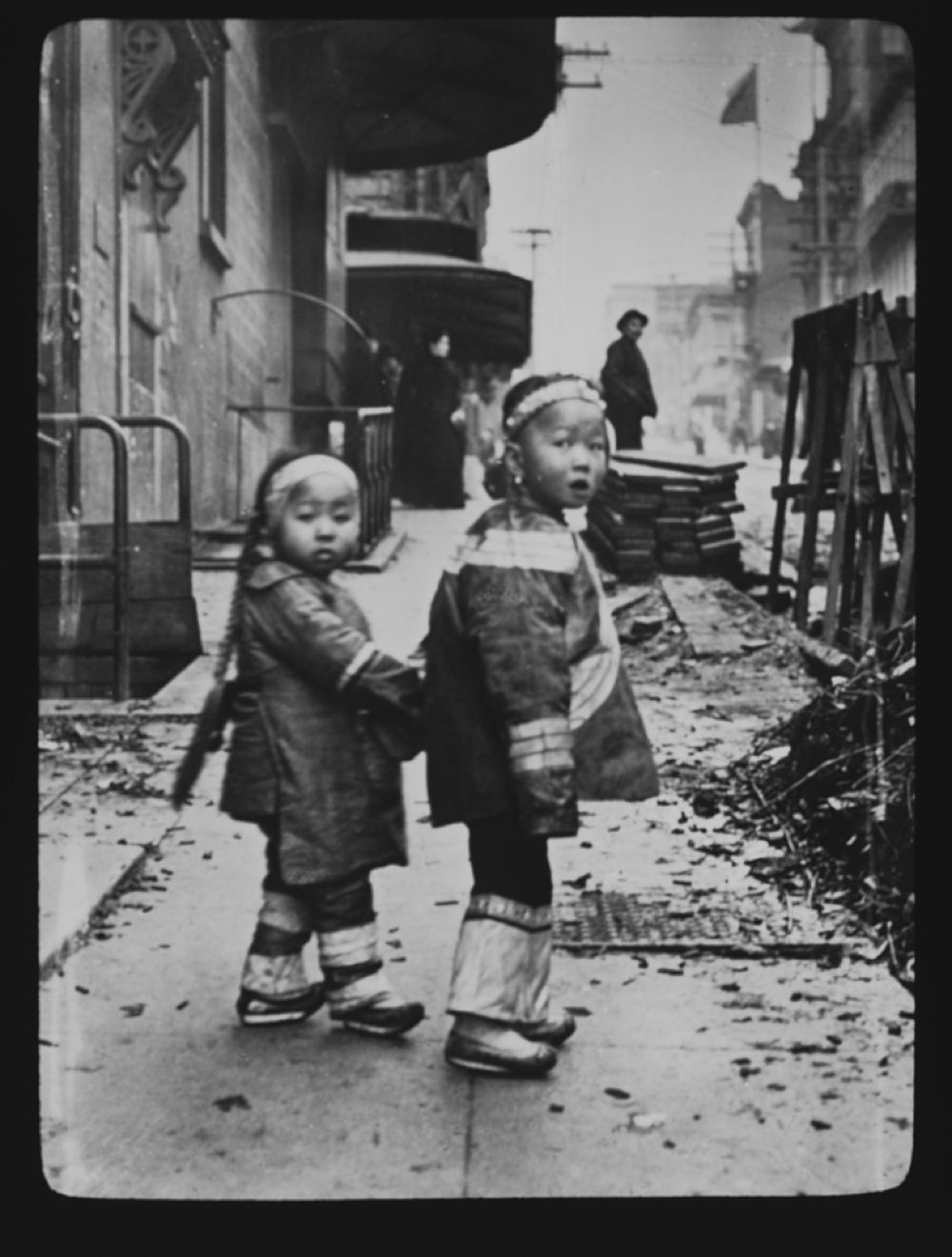 Genthe knew some of the city's wealthy matrons, and as his reputation grew, his clientele included Nance O'Neil, Sarah Bernhardt, Nora May French, and Jack London. In 1904 he traveled to Western Europe and Tangier with the famous watercolorist, Francis McComas. 4
When Genthe joined the art colony in Carmel-by-the-Sea he began to pursue his work in colour photography. Of his new residence, he wrote: The cypresses and rocks of Point Lobos, the always varying sunsets and the intriguing shadows of the sand dunes offered a rich field for color experiments.4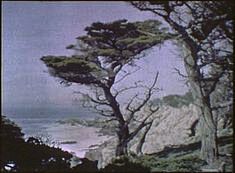 Genthe was an early adopter of the autochrome colour photography process which he began experimenting with during his time in Carmel. He was one of the earliest photographers to hold an exhibition of colour photographs in America. 4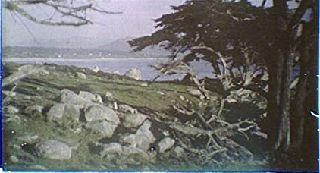 Although Genthe's stay in Carmel was relatively short (1905–07), he was appointed in 1907 to the Board of Directors of the Art Gallery in Monterey's luxury Hotel Del Monte, where he ensured that the work of important regional art photographers, such as Laura Adams Armer and Anne Brigman, was displayed with his own prints. By the spring of 1907 he had established his residence and studio at 3209 Clay Street in San Francisco, where he continued to enjoy membership in the celebrated Bohemian Club, attend prominent society functions, display his own work, and pen newspaper reviews of photo and art exhibitions. In 1911 he moved to New York City, where he remained until his death of a heart attack in 1942. He worked primarily in portraiture, and Theodore Roosevelt, Woodrow Wilson, and John D. Rockefeller all sat for him. His photos of Greta Garbo were credited with boosting her career. He also photographed dancers, including Anna Pavlova, Isadora Duncan, and Ruth St. Denis, and his photos were featured in the 1916 book, The Book of the Dance.4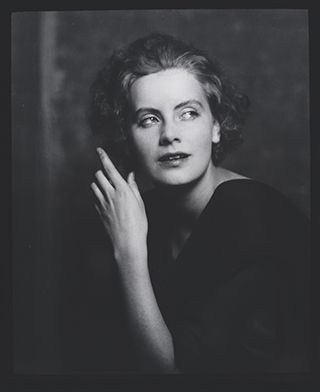 And to conclude, I am sure you will be delighted to know that Genthe owned a cat called Buzzer who often appeared in portraitures with Genthe's subjects. Here is Buzzer with the actress Ann Murdock.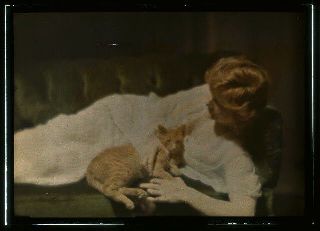 Please follow this link to see more of the incredible photographs taken by Arnold Genthe.
Credit
1. Picryl
2. pinterest.com
3. theculturetrip.com
4. en.wikipedia.org
5. commons.wikimedia.org
6. ourmidland.com
7. lightstalking.com