An inspirational artist from a remote country town
I recently came to hear about an inspiring sculpture artist who lived in the remote country town of Boort (pronounced bought), in the Mallee area of Victoria, Australia.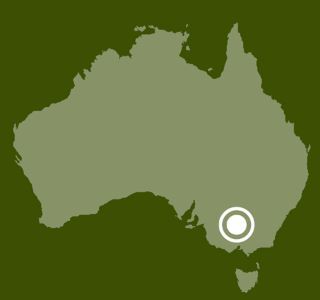 Sadly, this artist, named John Piccoli passed away just over a year ago, in April 2021, but he has left an amazing legacy of large metal sculptures made of spanners ….. of all things!
These sculptures are placed all around his property, and people come from miles around to this little town to see these spectacular works of art, earning him the title of The Spanner Man!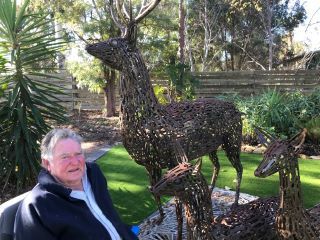 But what makes these sculptures even more incredible and inspiring is that John has produced these large sculptures from a wheelchair. He contracted polio in 1949, at age 8, and spent three years in hospital. He learnt resilience, and discovered that he had an inbuilt positive attitude and determination to "get on with life," regardless. He grew up, married, and ran his family's third generation farm for many years, relying on his wheelchair and tractor to get around.
After retirement, John looked about him for something else to occupy his time. He had enjoyed art at school and the desire to be creative had been in the back of his mind for many years.
And so, from then on, for over 15 years, he spent almost every day in his workshop welding spanners together to make beautiful items. Initially, it was a coffee table, then a mirror, but gradually the works got bigger and more intricate…………some of them contain three, four or even seven thousand spanners!
John used a block and tackle to move the large pieces of his sculptures around as he worked on them. Incredibly, he never worked from drawings or models, he had an unerring instinct for form and perspective, and was able to show incredible detail as he went along, improving his craft. He said that he would think about a sculpture for a long time before starting it, and knew how he would finish it before he even began!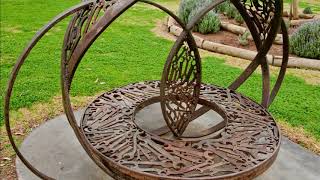 John would buy spanners from wherever he could get them – from swap meets, in bulk from the local hardware store, at farm tool auctions, or just by word of mouth.
But as his works of art have so many spanners, it was becoming an expensive hobby! After much local encouragement, but with some initial reluctance, John decided to allow people in to see his sculptures for a small fee.
You might like to watch this video from 2016 where John described his inspiration and motivation for his unusual hobby.
Today, tours are conducted around the more than 50 sculptures in John's garden.
They are a lasting testimony to an incredible man who had an inspirational attitude we can all learn from, tremendous fortitude to meet life head on, and an amazing artistic ability, leaving permanent artworks for anyone to come and enjoy……
His contribution to the small town of only 700 people was even acknowledged in a tribute speech in the Victorian Parliament in May 2021 which you can listen to by clicking on the bookmark link below:
And if the creation of large sculptures appeals to you, these are the sorts of materials you will need to collect!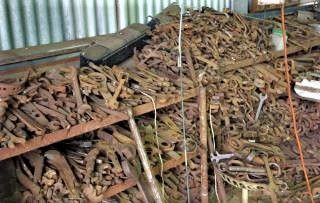 Late Mail
Two new subscribers have joined the AnArt4Life on-line community - a very warm nwelcome to V.O'K. in Australia and J.L. in Conneticut and we are delighted you are going to share in our common interest in all tings art.