An immersive garden experience after dark – "Lightscape"
For the very first time, an immersive, after-dark experience has come to the Royal Botanic Gardens in Melbourne, Australia.
Whilst it is winter here, and very cold at night there is an illuminating winter wonderland called Lightscape awaiting those who are brave enough to venture out.
A few of my friends and I did just that a couple days ago, and I wouldn't have missed it for the world!
The Royal Botanic Gardens were set out and planted in the mid 1800s by Lieutenant Governor Charles La Trobe. Caroline showed us a number of beautiful images of the colours and patterns of the exotic plants when she visited the Gardens in January 2020 (click here).
The Botanic Gardens are beautiful by day ………….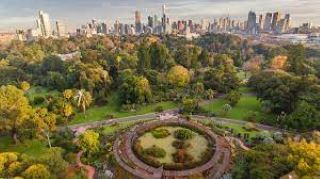 …………… but for a short time, at night they are transformed! There are many large and rare trees there which have been lovingly maintained for over 170 years.
For the Lightscape show, many of these iconic tree canopies are drenched in colour, and vibrant bursts of light shine through the undergrowth.
There were glowing tunnels to walk through and the lake was a myriad of beautiful, mesmerising reflections.
I hope you enjoy the following images of my visit there: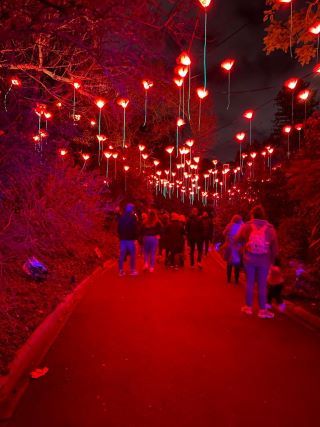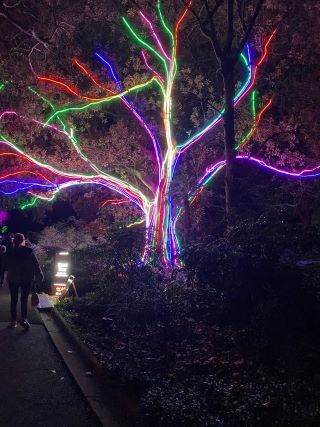 Back in 2019 Anne was also in the UK and discovered the remarkable glass sculptures of Dale Chihuly. Please follow the bookmark link below to enjoy the glass immersive garden created by Dale Chihuly.