Alicia Rhett: From Movies to Portraits
Recently Anne was discussing writing some posts on people who are multi-talented and who have engaged in more than one form of the arts: there are many examples of politicians, actors, writers and musicians who have found the time to also create a painting or two.
Alicia Rhett is one such person. She was a passionate supporter of both the performing arts and the visual arts in South Carolina, USA, in the mid-20th century. She had a taste of stardom in a minor role in a very well-known movie, but decided not to pursue the glitter and glamour of Hollywood. Instead, she chose to go home and devote herself to painting and the arts in Charleston because this was her stronger passion.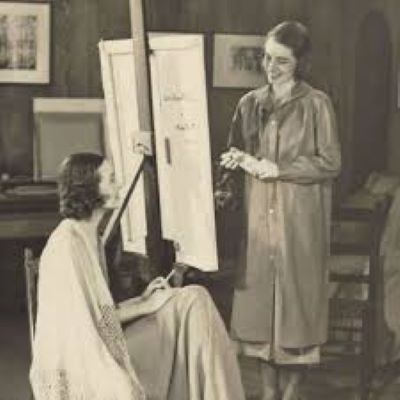 Alicia Rhett was born on 1st February 1915, in Savannah, Georgia, though she came from one of Charleston's oldest and most respected families in South Carolina. She studied at the Carolina Art Association school and was noted for her work on stage and behind the scenes with The Footlight Players.1 She also designed costumes for the Gibbes Museum, with which she had a lifetime association.
In March of 1938, Alicia was spotted by a talent scout for the movie maker, Selznick International Studios who were recruiting for the forthcoming movie Gone With the Wind. He was struck by her beauty and presence, as she was quite tall and slender. She auditioned for the major role of Melanie Hamilton (who married Ashley Wilkes in the story). However, this role ultimately went to Olivia De Havilland, and she instead was chosen to play India Wilkes, the sister of Ashley Wilkes (played by Leslie Howard).
However, it would be the only motion picture Alicia would ever make. She shunned the chance of movie star glory, and in fact, typically spent the time between scenes sketching her co-stars rather than cultivating useful contacts and opportunities for a future Hollywood career.
Below we see her sketching whilst in costume, with the resulting sketches of two other actors who also appeared in the movie, Fred Crane, on the left, and Ann Rutherford on the right.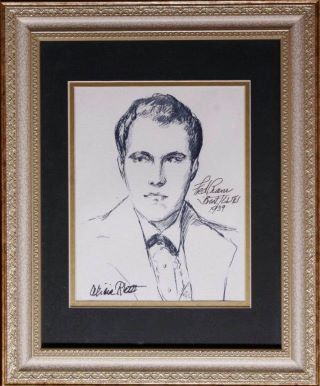 After the film, she returned home to Charleston, and concentrated on being a portrait painter, radio personality and deeply supportive member of community theatre. After working in radio for a while, Alicia took a job with the art department of the Bradham Advertising Agency.
During World War II she sketched an estimated 1,600 U.S. servicemen as they passed through town, as a way of entertaining them and "doing her bit" for the war effort.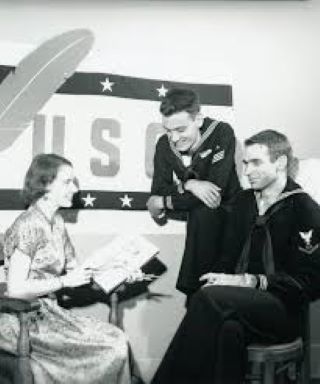 As she aged, she refused to have anything do with her fan mail, interviews or re-unions regarding the film. She just wasn't interested in that world; she lived only for her art.
By 1967, having painted continuously for decades, she decided to concentrate on art, over her many other community activities. She became one of the region's foremost portraitists, and was widely commissioned to paint the ordinary people of Charleston, particularly children. Her work hangs in private homes, offices and public buildings from New York to California.2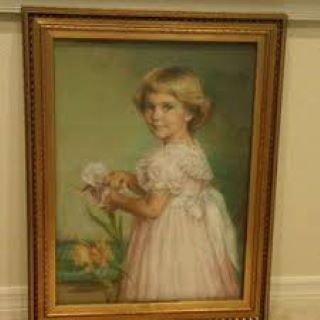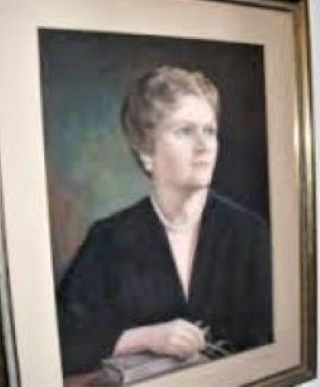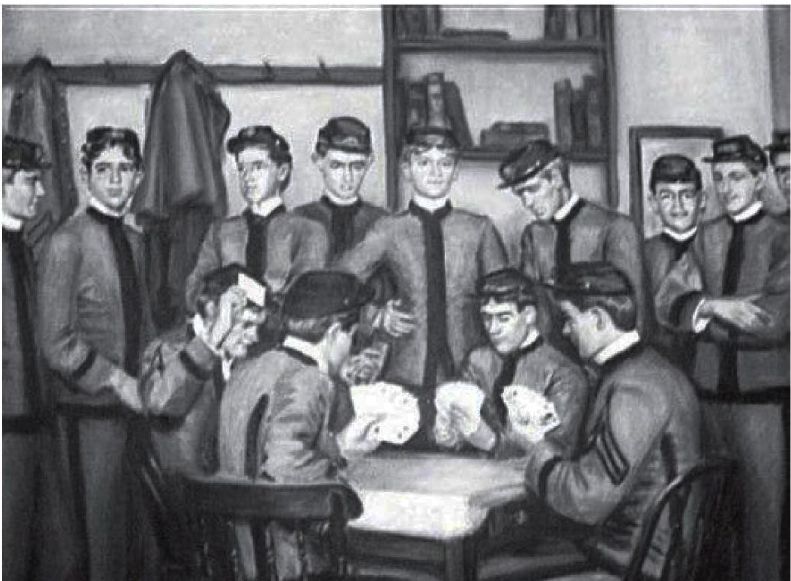 Many people thought she was a recluse, but this was far from the truth. She was well known thoughout Charleston because of her wide involvement in, and support of, both the performing arts and the visual arts.
When she died on 3rd January 2014, (just a month short of her 99th birthday), her cousin Stewart Walker, of Charleston, is quoted as saying, "She was a very honest and enjoyable person to be around. I would think she would be remembered for her painting most of all, but as far as Charleston is concerned, I believe she was also the most outstanding performing artist of the last century here. I can't think of anyone who has accomplished more.3"
Alicia never married or had children, and so, without close family to inherit her possessions, she left her entire estate to a fund to be devoted to the dearest passion of her life, art.
The Alicia Rhett Art Fund was established in her Will to distribute money "for the encouragement and preservation of the arts in the greater Charleston community." Each year, four percent of the balance will be divided, half for the Gibbes Museum of Art and half for a local visual arts organization chosen by an advisory committee.
"Alicia had a long relationship with the Gibbes Museum of Art as an artist and an advocate for the arts," says museum director Angela Mack. "Her passion for the arts endures through this fund and the ongoing acquisition and preservation of American art."4
If you would like to read more about Alicia Rhett's life, click here.
In 2012, Alicia Rhett received the Hubble medal, is presented to people across America who are deemed to have shown great initiative in their chosen field. Olivia De Havilland and Ann Rutherford have also received this medal of achievement.
For more detail about the Hubble medal, click here.
One last thing..........
We note that the 1st of July 2020 was the 104th birthday of Olivia de Havilland, who played the character of Melanie Wilkes in the movie. Olivia de Havilland is also known for other movie roles, such as Maid Marion in the 1938 version of Robin Hood, alongside Errol Flynn, and also Captain Blood, also alongside Errol Flynn. She has lived in Paris for many years.
Footnotes:
With thanks to Britannica.com
With thanks to Wikipedia
With thanks to the postandcourier.com
With thanks to The Charleston mag.com